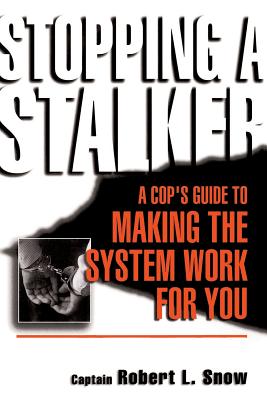 Stopping A Stalker (Paperback)
A Cop's Guide To Making The System Work For You
Da Capo Press, 9780738206271, 280pp.
Publication Date: October 19, 2001
* Individual store prices may vary.
Description
A much needed guide on how to protect yourself and your family from becoming the victim of a stalker.
About the Author
Captain Robert L. Snow is presently head of the Homicide Branch of the Indianapolis Police Department and has been a police officer in Indianapolis for over 30 years. During this time he has worked as a field officer, field sergeant, field lieutenant, field captain, Coordinator for the Field Training Officer Program, Commander of the Planning and Research Branch, Administrative Assistant to the Chief of Police, Police Department Executive Officer, and Captain of Detectives. He is the acclaimed author of STOPPING A STALKER; FAMILY ABUSE; SWAT TEAMS; and PROTECTING YOUR LIFE, HOME AND PROPERTY; and has contributed articles to a wide variety of publications, including Reader's Digest, the Writer, Action Digest, the National Enquirer, the Saint Magazine, Law and Order, and Police, among others. Captain Snow graduated summa cum laude from Indiana University with degrees in criminal justice and psychology. He lives with his wife Melanie, a narcotics detective, in Indianapolis.