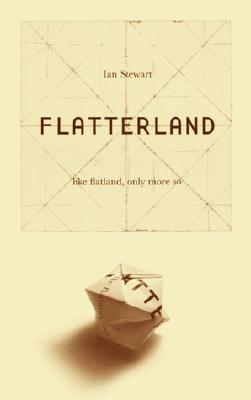 Flatterland (Paperback)
Like Flatland Only More So (Art of Mentoring)
Basic Books, 9780738206752, 320pp.
Publication Date: April 18, 2002
* Individual store prices may vary.
Description
Flatterland explores our present understanding of the shape and origins of the universe, the nature of space, time and matter, as well as modern geometries and their applications. The journey begins when our heroine, Victoria Line, comes upon her great-great-grandfather A. Square's diary, hidden in the attic. The writings help her to contact the Space Hopper, who tempts her away from her home and family in Flatland and becomes her guide and mentor through ten dimensions.
About the Author
Ian Stewart is Professor of Mathematics at the University of Warwick and is well known for his writing and broadcasting about mathematics for nonspecialists. He has written over 140 research papers on such subjects as symmetry in dynamics, pattern formation, chaos, and mathematical biology, as well as numerous popular books, including Letters to a Young Mathematician, Does God Play Dice?, What Shape Is a Snowflake?, Nature's Numbers, The Annotated Flatland, and Flatterland. He was elected a Fellow of the Royal Society in 2001. He lives in Coventry, England.