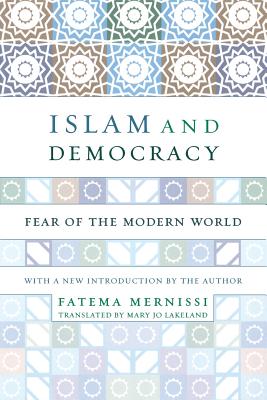 Islam And Democracy
Fear Of The Modern World With New Introduction
Paperback

* Individual store prices may vary.
Description
Is Islam compatible with democracy? Must fundamentalism win out in the Middle East, or will democracy ever be possible? In this now-classic book, Islamic sociologist Fatima Mernissi explores the ways in which progressive Muslims--defenders of democracy, feminists, and others trying to resist fundamentalism--must use the same sacred texts as Muslims who use them for violent ends, to prove different views. Updated with a new introduction by the author written in the wake of the September 11 terrorist attacks on the United States, Islam and Democracy serves as a guide to the players moving the pieces on the rather grim Muslim chessboard. It shines new light on the people behind today's terrorist acts and raises provocative questions about the possibilities for democracy and human rights in the Islamic world. Essential reading for anyone interested in the politics of the Middle East today, Islam and Democracy is as timely now as it was upon its initial, celebrated publication.
Basic Books, 9780738207452, 224pp.
Publication Date: April 18, 2002
About the Author
Fatema Mernissi teaches sociology at University Mohammed V in Rabat, Morocco. She is the author of more than eight books, including Dreams of Trespass: Tales of a Harem Girlhood, Scheherazade Goes West, The Veil and the Male Elite, and Beyond the Veil.