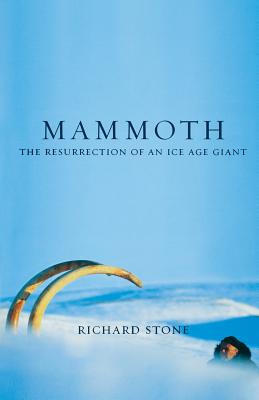 Mammoth (Paperback)
The Resurrection Of An Ice Age Giant
Basic Books, 9780738207759, 264pp.
Publication Date: September 19, 2002
* Individual store prices may vary.
Description
In this adventure-filled narrative, science writer Richard Stone follows two groups of explorers--one a Russian-Japanese team, the other a French-led consortium--as they battle bitter cold, high winds, and supply shortages to carry out their quest. Armed with GPS, ground-penetrating radar, and Soviet-era military helicopters, they seek an elusive prize: a mammoth carcass that will help determine how the creature lived, how it died--and how it might be brought back to life.A riveting tale of high-stakes adventure and scientific hubris, Mammoth is also an intellectual voyage through uncharted moral terrain, as we confront the promise and peril of resurrecting creatures from the deep past.
About the Author
Richard Stone is the European News Editor of Science magazine. He has written for Discover, the Washington Post, the Moscow Times, Smithsonian, and numerous other publications. A graduate of Cornell University and a Fulbright scholar in Russia, Stone won the Evert Clark Award for science journalism in 1995 for a Discover article and a Walter Sullivan Award in 2001 for an article in Smithsonian magazine.