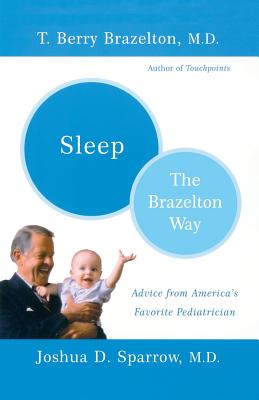 Sleep-The Brazelton Way
Paperback

* Individual store prices may vary.
Description
Sleepless nights, wailing babies, and defiant toddlers-these are universal issues for new parents. Now beloved pediatrician T. Berry Brazelton and his esteemed colleague the child psychiatrist Joshua Sparrow come to the rescue with these highly effective and affordable guides. Full of empathy, warmth, and wisdom, each book in the Brazelton Way series leads parents step-by-step through these trying struggles. Courtesy of Dr. Brazelton's unparalleled understanding and experience, parents will emerge from the turmoil relieved, empowered, and full of new pleasure in the strength and progress of their individual child.
Praise For Sleep-The Brazelton Way…
Little Rock Family, February 2010
"Invaluable to new parents…A quick, easy to consult format…Shed[s] light on your new baby and help[s] you see the light at the end of the tunnel!"
—
-
Da Capo Lifelong Books, 9780738207827, 144pp.
Publication Date: January 7, 2003
About the Author
T. Berry Brazelton, MD was professor emeritus of pediatrics at Harvard Medical School and adjunct professor of psychiatry, human behavior, and pediatrics at Brown University.

Joshua D. Sparrow, M.D., child psychiatrist and supervisor of inpatient psychiatry at Children's Hospital Boston, is Assistant Professor of Psychiatry at Harvard Medical School, and Associate Director of Training at the Brazelton Touchpoints Center. He is co-author with Dr. Brazelton of Touchpoints Three to Six and several titles in the Brazelton Way series.