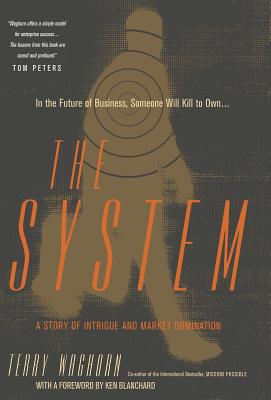 The System (Hardcover)
A Story Of Intrigue And Market Domination
Basic Books, 9780738207919, 256pp.
Publication Date: October 3, 2002
* Individual store prices may vary.
Description
Set in the high-stakes world of global business, The System is a fast-paced thriller that takes readers on a roller-coaster ride of cutting-edge business developments, corporate espionage, and ruthless takeovers, where the last man standing may just be the one to get away with murder.Tim Hunt and David Atkinson are on the brink of a business breakthrough that promises to save David's lumbering old-economy behemoth, Quenetics-and put the company way ahead of its competitors by applying Tim's revolutionary (and top-secret) intelligent agent technology. But as rumors of their "killer app" begin to spread, they become the target of a cunning rival, who will stop at nothing to thwart their plans. As the pressure mounts to fend off an impending shareholder mutiny, Tim and David wonder who is behind the sinister plot that threatens much more than the business.As entertaining as it is informative, this page-turner delivers a powerful new approach to achieving-and sustaining-market domination in a world full of surprise, threat, and mystery.
About the Author
Terry Waghorn serves as a thought leader on business strategy and corporate renewal for KPMG, the global accounting and professional services firm. Co-author, with Ken Blanchard, of the international best seller, Mission Possible, he lives in Soesterberg, The Netherlands.