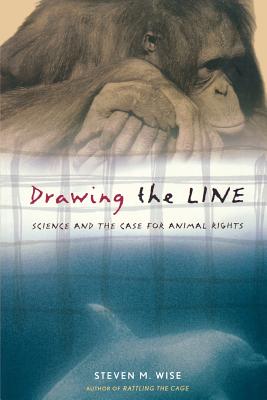 Drawing the Line (Paperback)
Science and the Case for Animal Rights (A Merloyd Lawrence Book)
Basic Books, 9780738208107, 336pp.
Publication Date: May 15, 2003
* Individual store prices may vary.
Description
Are we ready for parrots and dolphins to be treated as persons before the law? In this unprecedented exploration of animal cognition along the evolutionary spectrum-from infants and children to other intelligent primates, from dolphins, parrots, elephants, and dogs to colonies of honeybees-Steve Wise finds answers to the big question in animal rights today: Where do we draw the line? Readers will be enthralled as they follow Wise's firsthand account of the world's most famous animal experts at work: Cynthia Moss and the touchingly affectionate families of Amboseli; Irene Pepperberg and her amazing and witty African Grey parrot, Alex; and Penny Paterson with the formidable gorilla Koko. In many cases, Wise was able to sustain an extended conversation with these extraordinary creatures. No one with even a shred of curiosity about animal intelligence or justice will want to miss this book.
About the Author
Steven M. Wise, J.D., has practiced animal law for over twenty years and has taught at the Harvard, Vermont, and John Marshall law schools. He is President of the Center for the Expansion of Fundamental Rights, which he founded in 1995. The author of Rattling the Cage, praised by Cass Sunstein as "an impassioned, fascinating, and in many ways startling book" (New York Times Book Review), and Drawing the Line, which Nature called "provocative and disturbing," he has been profiled nationally by such publications as the New York Times, the Washington Post, and Time magazine.