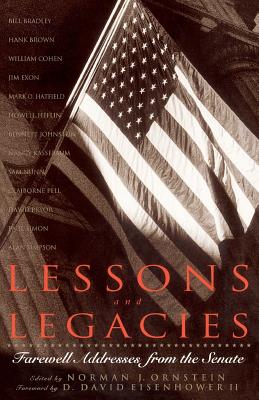 Lessons And Legacies (Paperback)
Farewell Addresses From The Senate
Basic Books, 9780738208251, 240pp.
Publication Date: September 13, 2002
* Individual store prices may vary.
Description
A remarkable collection of farewell addresses by the thirteen U.S. senators who voluntarily retired in 1996-Bill Bradley, Hank Brown, William S. Cohen, J. James Exon, Mark O. Hatfield, Howell Heflin, J. Bennett Johnston, Nancy Landon Kassebaum, Sam Nunn, Claiborne Pell, David Pryor, Paul Simon, and Alan K. Simpson.