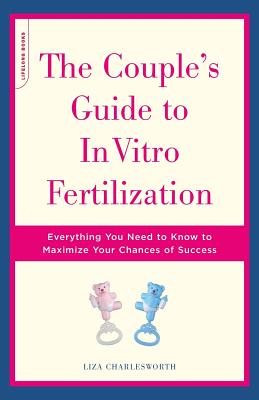 The Couple's Guide To In Vitro Fertilization
Everything You Need To Know To Maximize Your Chances Of Success
Paperback

* Individual store prices may vary.
Description
Despite the fact that it is an expensive, complex, emotionally draining, and often last-ditch fertility treatment, there are now over 250,000 couples who consider in vitro fertilization (IVF) every year; more than 125,000 couples decide to undergo it. While dry, clinical information is available, there is a gaping need for sisterly advice from someone who's been through the process herself.From evaluating care and preparing for the complicated process to understanding egg retrieval and embryo transfer; from tips on taking medications and coping with hormonal surges to dealing with the emotional aspects of the grueling IVF process, Liza Charlesworth's The Couple's Guide to In Vitro Fertilization offers knowing, sensitive counsel. Full of hard-won personal wisdom and the most up-to-date medical information explained in layman's terms, this invaluable guide is sure to become recommended reading for couples trying to conceive and their families alike.
Da Capo Lifelong Books, 9780738208978, 312pp.
Publication Date: May 5, 2004
About the Author
Liza Charlesworth underwent two rounds of IVF, the second of which was a success. An educational writer and the former editorial director at Scholastic Books, she lives in Forest Hills Garden, New York.