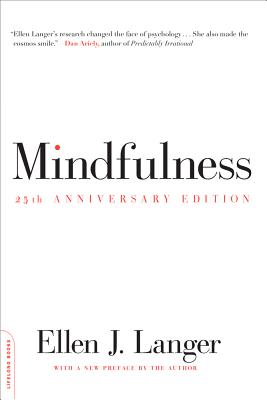 Mindfulness (Paperback)
Da Capo Lifelong Books, 9780738217994, 246pp.
Publication Date: October 14, 2014
Description
In the years since it was first published, this influential book based on the highly innovative findings of social psychologist Dr. Ellen J. Langer and her team of researchers at Harvard made its mark for its unique concept of mindfulness, thoroughly adapted to contemporary life in the West. Langer's theory has been applied to a wide number of fields, including health, business, aging, prejudice, and learning. There is now a new psychological assessment based on her work (called the Langer Mindfulness Scale) as well as an institute in Mexico founded to apply the concepts of mindfulness to health and wellness. In her introduction to this 25th anniversary edition, Dr. Langer outlines some of these exciting applications and suggests those still to come.
About the Author
Ellen Langer Ph.D., Professor of Psychology at Harvard University, . is the author The Psychology of Control, Mindfulness, The Power of Mindful Learning, On Becoming an Artist and Counterclockwise. Here work has been translated into a dozen languages.She is the recipient of a Guggenheim Fellowship and numerous awards including the Award for Distinguished Contributions to Psychology in the Public Interest of the American Psychological Association..
Advertisement