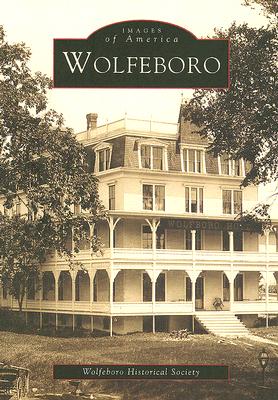 Wolfeboro (Images of America (Arcadia Publishing))
Paperback

* Individual store prices may vary.
Description
The town of Wolfeboro lies on the southeastern shore of Lake Winnipesaukee in the Lakes Region of New Hampshire. Blessed with beautiful hills and vistas, the area was frequented by hunters and trappers but had no settlement until the eighteenth century, when British governors, including John Wentworth, urged coastal dwellers to move inland. In 1759, it was named Wolfeboro in honor of Battle of Quebec hero Gen. James Wolfe, and on August 1, 1770, King George II granted the township to the settlers. Wolfeboro unfolds a visual perspective of town life from the 1800s through the mid-1900s. Breathtaking views of the several lakes and mountains are combined with photographs of the people and the structures they built to further the town's growth and progress: the stunning homes, the museums, and the buildings in and around Wolfeboro. Seven scenes highlight the changes over a period of eighty years in the downtown area, which is known as the Bridge. Also depicted are the Carry at Wolfeboro Neck that was used long ago by Native Americans, the ice pylons, the shoe factory, Fisherville on the lake, the hotels in all their splendor, and the prominent Brewster Memorial Hall, which today serves as town hall.
Arcadia Publishing (SC), 9780738505442, 128pp.
Publication Date: March 14, 2001