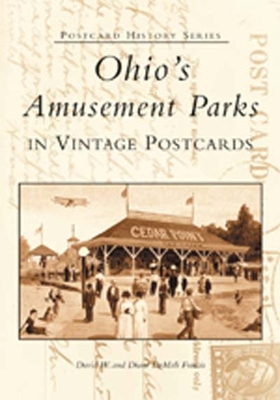 Ohio's Amusement Parks in Vintage Postcards
Paperback

* Individual store prices may vary.
Description
By 1912, there were 54 amusement parks in Ohio. The parks came in all sizes, and featured such attractions as the Flying Ponies carousel, the Chute-the-Chutes water ride, and the Cyclone, Racer, and Dip-the-Dips roller coasters. Some, like Cleveland's White City, seemed to be courted by bad luck from the beginning, and folded after only a few disappointing seasons. Others, like Youngstown's Idora Park, enjoyed long lives and fostered beloved memories, but eventually closed down in the 1960s, 70s and 80s. A few, like Sandusky's Cedar Point, have grown to be considered among the greatest amusement parks in the world. But most are now forgotten.
Arcadia Publishing (SC), 9780738519975, 128pp.
Publication Date: August 21, 2002