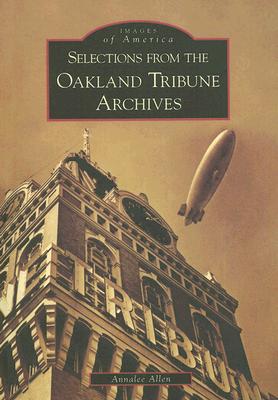 Selections from the Oakland Tribune Archives (Images of America (Arcadia Publishing))
Paperback

* Individual store prices may vary.
Other Editions of This Title:
Hardcover (10/25/2006)
Description
The landmark Oakland Tribune clock tower has been telling the time in neon in downtown Oakland since it was built in 1923, but the paper itself first appeared on city streets as early as 1874. For over a half century, the paper was owned and published by the influential and civic-minded Knowland family, who spearheaded efforts to modernize the Port of Oakland, construct the San Francisco Oakland Bay Bridge, and establish a regional park system for Alameda and Contra Costa Counties. Following the Loma Prieta earthquake, the damaged clock tower on Thirteenth Street where Harry Houdini once hung by his heels above gawking crowds on Broadway was sadly vacant, but today it is once again busy with the buzz and bustle of the newsroom.
Arcadia Publishing (SC), 9780738546780, 128pp.
Publication Date: October 30, 2006