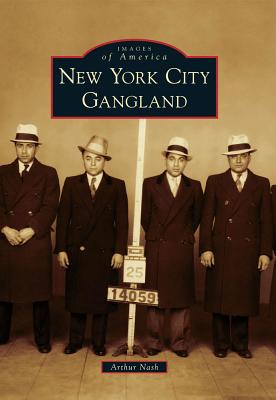 New York City Gangland (Paperback)
Arcadia Publishing (SC), 9780738573144, 127pp.
Publication Date: August 2, 2010
Description
Throughout the United States, there is no single major metropolitan area more closely connected to organized crime's rapid ascendancy on a national scale than New York City. In 1920, upon the advent of Prohibition, Gotham's shadowy underworld began evolving from strictly regional and often rag-tag street gangs into a sophisticated worldwide syndicate that was like the chocolate egg creme incubated within the confines of its five boroughs. New York City Gangland offers an unparalleled collection of rarely circulated images, many appearing courtesy of exclusive law enforcement sources, in addition to the private albums of indigenous racketeering figures such as Charles Lucky Luciano, Al Scarface Capone, Joe The Boss Masseria, Crazy Joe Gallo, and John Gotti.
Advertisement