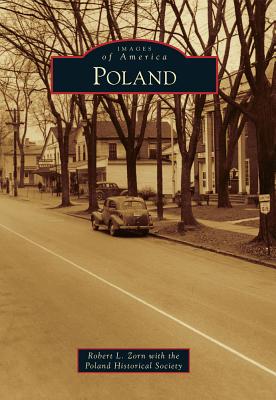 Poland (Images of America (Arcadia Publishing))
Paperback

* Individual store prices may vary.
Other Editions of This Title:
Hardcover (4/7/2010)
Description
Poland Township was the first township to be chartered in the Connecticut Western Reserve and was settled by Connecticut pioneers. Jonathan Fowler founded the township and owned an inn near Yellow Creek. This building still stands and is Poland's oldest structure. An important stagecoach stop on the main highway between Cleveland and Pittsburgh, Poland's population soared in the early 1800s. The first blast furnace west of the Alleghenies was built here, and William McGuffey, of the famous McGuffey readers, taught school in Poland before going on to national fame. Poland's education legacy did not stop there. Poland's College Street was home to eight colleges at one time, including the Poland Academy, Poland Seminary, Poland Female College, Poland Law School, and the Poland Medical College. William McKinley, the 25th president of the United States, was a graduate of the Poland Academy and Senator, and later Ambassador William Calhoun graduated from the Poland Seminary. Poland today maintains a quaint New England atmosphere, showing its colonial heritage.
Arcadia Publishing (SC), 9780738578125, 127pp.
Publication Date: April 12, 2010