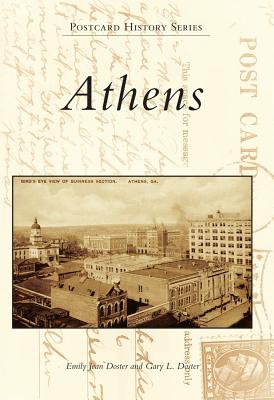 Athens (Postcard History) (Paperback)
Arcadia Publishing (SC), 9780738587929, 128pp.
Publication Date: September 5, 2011
* Individual store prices may vary.
Description
When the University of Georgia was founded in 1801, the city of Athens did not yet exist. The school's first classes were held under the trees, and Athens grew up around the school. As the university and Athens expanded, the town became the economic and cultural center of a large section of northeast Georgia, and many beautiful homes and other buildings were built. Fortunately, Athens was not in the path of Yankee general William T. Sherman's army when they sacked and burned a 30-to-60-mile-wide swath through Georgia between Atlanta and Savannah during his infamous March to the Sea in 1864. Consequently, several historic buildings still stand on the university's campus, and many beautiful antebellum homes still grace Athens's streets, avenues, and boulevards.