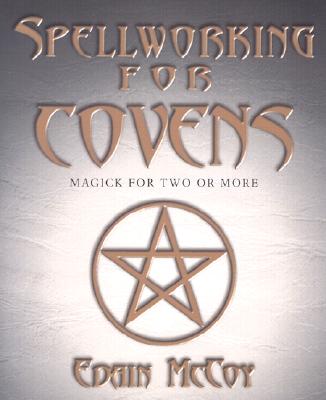 Spellworking for Covens (Paperback)
Magick for Two or More
Llewellyn Publications, 9780738702612, 264pp.
Publication Date: September 1, 2002
* Individual store prices may vary.
Description
Multiply the power Here's the only book about magick for covens. While there are numerous books about creating rituals for group use, and others on how to form, organize, and operate covens, this is the first to discuss working magic in a group (of two or more people). Spellworking for Covens addresses raising and sending energy as a group, the power of the group mind, traditional ritual structure, and several types of spells. To make it even more practical, this book also provides a grimoire containing texts and instructions for actual spells that can be worked within the group setting. ·The first book to outline the nuts and bolts of creating and executing spells within group settings ·For intermediate-level practitioners and group leaders ·Contains a grimoire with sample spells for coven use ·Written by a practicing Witch and popular author of fourteen books.
About the Author
Edain became a self-initiated Witch in 1981 and has been an active part of the Pagan community since her formal initiation into a large San Antonio coven in 1983.  Edain has researched alternative spiritualities since her teens, when she was first introduced to Kaballah, or Jewish mysticism.  Since that time, she has studied a variety of magickal paths including Celtic, Appalachian folk magick, and Curanderismo, a Mexican-American folk tradition.  Today, Edain is part of the Wittan Irish Pagan tradition, where she is a priestess of Brighid and an elder.  

An alumnus of the University of Texas with a BA in history, she is affiliated with several professional writer's organizations and occasionally presents workshops on magickal topics or works individually with students who wish to study Witchcraft.

This former woodwind player for the Lynchburg (VA) Symphony claims both the infamous feuding McCoy family of Kentucky and Sir Roger Williams, the seventeeth-century religious dissenter, as branches on her ethnically diverse family tree.  In her "real life," Edain works as a licensed stockbroker.

Edain is the author of fifteen books, including Bewitchments; Enchantments; and her most recent release, Ostara: Customs, Spells & Rituals for the Rites of Spring.
or
Not Currently Available for Direct Purchase