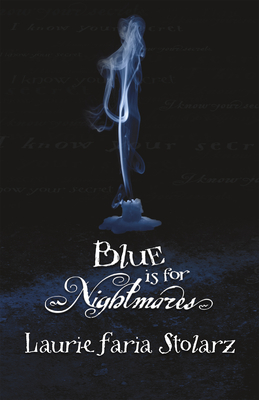 Blue Is for Nightmares (Stolarz #1)
Paperback

* Individual store prices may vary.
Description
I Know Your Secret . . . Boarding school junior Stacey Brown has nightmares too real to ignore. Her nightmares come true. This time they're about Drea, her best friend who's become the target of one seriously psycho stalker. To try and protect her, Stacey's working with what she knows-candles, cards, incantations, and spells... In this Deluxe Spellbook Edition you'll find: Spells created by You and other keepers of secrets-poems, spells and meditations contributed by fans of this popular series. Extras also include an interview with the author. Praise for the Blue is for Nightmares series: - A 2007 YALSA Popular Paperback- A 2005 YALSA Quick Pick- A 2004 YALSA Teen Top Ten Nominee.
Flux, 9780738703916, 312pp.
Publication Date: November 8, 2003
About the Author
Laurie Faria Stolarz (Massachusetts) has a great interest in teen culture, and admires young adults for their passion, energy, and creativity. Blue is for Nightmares is the product of her desire to write a novel that would have appealed to herself at that age, namely one that has a blending of suspense, romance, and the art of keeping secrets.Stolarz has an MFA in Creative Writing with a concentration in Young Adult Literature from Emerson College in Boston. She currently teaches writing and is a member of the SCBWI as well as several professional writing groups.