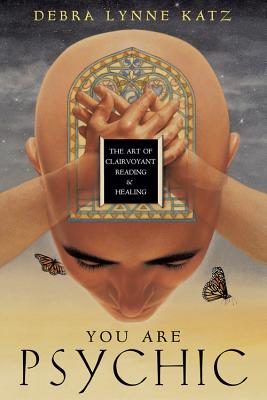 You Are Psychic: The Art of Clairvoyant Reading & Healing (Paperback)
The Art of Clairvoyant Reading & Healing
Llewellyn Publications, 9780738705927, 336pp.
Publication Date: December 8, 2004
* Individual store prices may vary.
or
Not Currently Available for Direct Purchase
Description
Clairvoyance is the ability to see visual information through extrasensory means. It is like watching a movie unfold before your eyes, or dreaming while you are awake. According to Debra Lynne Katz, anyone who can visualize a simple shape or color has basic clairvoyant ability that can be developed.
The only book of its kind that focuses solely on clairvoyance, "You Are Psychic" will provide you with invaluable tools you can use in your everyday life for guidance, healing, protection, manifestation, and creativity.
Katz shares her own time-proven methods, firsthand accounts of clairvoyant readings, and techniques from the best psychic development schools. Psychic readings, healing methods, vision interpretation, and spiritual counseling are covered in this book as well. This practical guide is easy to follow and perfect for anyone interested in developing or strengthening their psychic abilities.

About the Author
Debra Lynne Katz is author of You Are Psychic: The Art of Clairvoyant Reading & Healing, and Extraordinary Psychic: Proven Techniques To Master Your Psychic Abilities.  As a talented clairvoyant/energy healer, she has assisted thousands of people.  She is the founder/director of The International School of Clairvoyance which offers psychic boot camp trainings, ongoing classes and distance personalized training programs to prospective psychics around the globe.  Debra holds a Master's Degree in Social Work, a B.A. in psychology and is a graduate of the Zaki Gordon Institute for Independent Filmmaking.  She is a former Federal Probation Officer and was host of Sedona, Arizona's popular television show, "The Psychic Explorer."  She is also a director/screenwriter and an active member of ISEE—the Institute for Enlightening Entertainment.    Debra has an identical twin sister named Amy who is also psychic.  Debra resides in the Los Angeles area with her son Manny.  For more information, visit Debra's website: www.urpsychic.com.
Advertisement