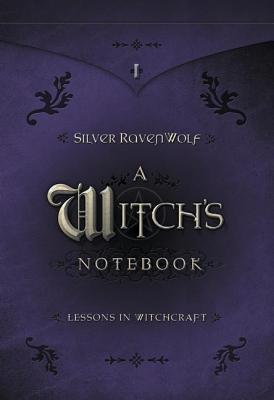 A Witch's Notebook (Paperback)
Lessons in Witchcraft
Llewellyn Publications, 9780738706627, 248pp.
Publication Date: May 8, 2005
* Individual store prices may vary.
Description
What if you could peek inside the journal of a skilled and powerful Wiccan and read all about her exciting forays into the Craft? What if that Witch was the ever-popular Silver RavenWolf?
Silver's own pearls of wisdom gained along the bumpy road to spiritual enlightenment can be found in A Witch's Notebook. This hands-on guide is designed to work from moon to moon-leading students through five months of spiritual advancement. In discussing cleansing, sacred symbols, renewed spirituality, and magickal ingredients, Silver urges Wiccans to step outside the usual confines of Witchcraft and explore other belief systems. This book also includes exercises, spells, and herbal information to assist in forging one's own unique spiritual path.
About the Author
Silver RavenWolf (Pennsylvania) is a nationally recognized leader and elder of Wicca, and her writing has been instrumental in guiding the future of one of the fastest-growing faiths in America today. The author of many books, she has been interviewed by The New York Times, Newsweek Magazine, and the Wall Street Journal, and her work has been featured in numerous publications, including Bust Magazine, the Baltimore Sun, the St. Petersburg Times, the National Review, Publishers Weekly, Body & Soul Magazine, and Teen Lit Magazine. Her titles include the bestselling Solitary Witch, Teen Witch, To Ride A Silver Broomstick, To Stir A Magick Cauldron, To Light A Sacred Flame, American Folk Magick, Angels: Companions in Magick, Silver's Spells for Prosperity, Silver's Spells for Protection, Silver's Spells for Love, Halloween, HedgeWitch, and the Witches' Night Out teen fiction series.