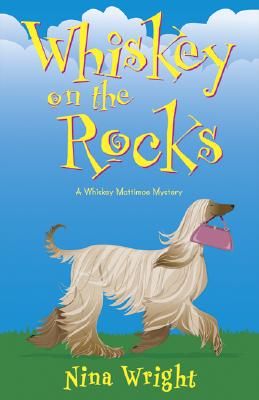 Whiskey on the Rocks (Paperback)
Midnight Ink, 9780738707495, 254pp.
Publication Date: September 1, 2005
Other Editions of This Title:
Paperback (8/29/2012)
* Individual store prices may vary.
Description
Still reeling from her husband's death, thirty-three-year-old realtor Whiskey Mattimoe is adjusting to a new life, which includes the embarrassing purse-snatching antics of her mischievious Afghan hound. That's bad for business, but not as bad as having clients die on the premises. When one of her properties turns into a murder scene, Whiskey becomes hopelessly tangled in a devious scheme involving identity fraud and priceless art.
Dodging a house fire, break-ins, and attempts on her life, Whiskey manages to keep her sense of humor throughout the chaos with help from a part-time police force, her eight-year-old neighbor, and other eccentric characters in the Lake Michigan resort town of Magnet Springs.
This fast-paced, darkly comic tale is the first in a series of mysteries featuring the amateur sleuthing of Whiskey Mattimoe.
Click here to download Book Club Questions for "Whiskey on the Rocks," prepared by author Nina Wright.
About the Author
Nina Wright is an award-winning playwright and novelist. She is the author of the Whiskey Mattimoe mystery series (Midnight Ink), Homefree (Flux), and other fiction for adults and younger readers. When not at her keyboard, Nina leads workshops in writing and the creative process.
or
Not Currently Available for Direct Purchase