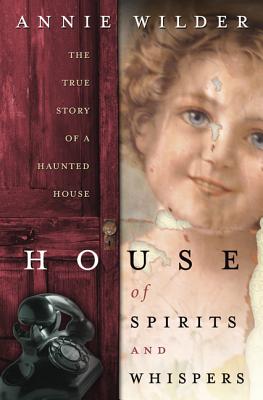 House of Spirits & Whispers
The True Story of a Haunted House
Paperback

* Individual store prices may vary.
Description
We had been instructed to enter by the back door. That's the part of the house where the old man had lived. It was where he still lived. Turns out he was watching us that day too, silent and heavy as the air, bound to the earth and his former home.
In 1994, Annie Wilder and her children moved into a 100-year-old house in a historic Mississippi River town. Beautiful but spooky, the house had been on the market for six months with no offers. It felt like-and proved to be-a very haunted house.
Essentially the story of a remarkable old Victorian house that seems to be a threshold to the spirit world and the astral realm, House of Spirits and Whispers has a backstory of the Wilder family's relationship with the ghost of the home's previous owner, an old man named Leon.
Covering a decade's worth of ghostly activity and supernatural events, from whispering radiators to visits and appearances from all manner of spirits and entities, this unusual story is the true account of Annie Wilder's experiences living in a haunted house.
Llewellyn Publications, 9780738707778, 158pp.
Publication Date: September 8, 2005
About the Author
Raised in a family with Irish-German roots and strong intuitive abilities, the unseen world of angels, spirits, and lost souls has always been a familiar part of Annie Wilder's everyday life. A writer and mother of grown children, she regularly hosts haunted tea parties in her spirit-filled Victorian house nestled in a sleepy Mississippi River town in Minnesota. Her haunted house has been featured in several television and print news stories, investigated by teams of ghost hunters, and visited by a number of prominent psychics including Linda Drake and Echo Bodine. Annie Wilder is the author of House of Spirits and Whispers and Spirits Out of Time.