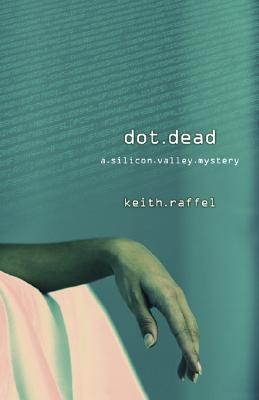 Dot Dead (Paperback)
Midnight Ink, 9780738708331, 280pp.
Publication Date: July 1, 2006
* Individual store prices may vary.
or
Not Currently Available for Direct Purchase
Description
When Ian Michaels, a Silicon Valley hotshot, discovers a young, beautiful woman stabbed to death in his house, it takes him a moment to realize that the still-warm corpse is his maid. Far from the gray-haired, cookie-baking grandmother he imagined her to be, Gwendolyn was a stranger to Ian, but her family, old boyfriend, and the Palo Alto police seem to think they were a couple. And despite his best efforts to prove otherwise, the evidence against Ian is growing. It looks like someone is framing Ian for murder, but who?
An executive at a tech firm, Ian is anxious to prove his innocence to his boss and mentor Paul Berk, a Silicon Valley legend. As the investigation heats up so does Ian's interest in Gwendolyn's sister, but can she be trusted?

About the Author
Keith Raffel is the author of Dot Dead and Smasher. As counsel to the Senate Intelligence Committee, Keith Raffel held a top secret clearance to watch over CIA activities.  As a Silicon Valley entrepreneur, he founded UpShot Corporation, the award-winning Internet software company, and sold it to Siebel Systems.  He has also been a carpenter, college writing instructor, candidate for elective office, and professional gambler. These days he stays busy writing his mysteries and thrillers in his hometown of Palo Alto, California where he lives with his wife and four children.  Check the latest news at www.keithraffel.com. Click here to watch Keith Raffel discuss his book Dot Dead: A Silicon Valley Mystery as a part of the Authors@Google series. This event took place on July 24, 2007 at Google headquarters in Mountain View, CA. Watch Keith's interview on Press: Here.
Advertisement