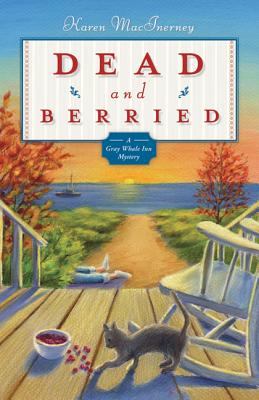 Dead and Berried (Paperback)
Midnight Ink, 9780738709147, 325pp.
Publication Date: February 1, 2007
Description
In this delicious follow-up to Murder on the Rocks, developers have returned to Cranberry Island. This time, they're planning to wipe out a natural cranberry bog, along with the island's namesake berries, to build a luxury subdivision. Natalie Barnes isn't sweet on the idea of commercial interests souring their cozy oasis, but the single innkeeper has other problems on her plate: a withering relationship with her best friend Charlene, the sudden appearance of her ex-fiance with a tempting proposal, and eerie bumps in the night suggesting the Gray Whale Inn is haunted. Worst of all, there's a killer on the loose, picking off people like ripe fruit. When Charlene's lover-the handsome chaplain with a stake in the development- is stabbed to death, Natalie promises to find the murderer for her griefstricken friend, who's also the number-one suspect.
About the Author
Critically acclaimed author Karen MacInerney also teaches writers' workshops and drives a mean carpool. Her book Murder on the Rocks was selected as an Agatha nominee for Best First Novel. When she's not writing or chauffeuring children, she loves to read, drink coffee, attempt unusual recipes, and hit the local hike-and-bike trail. She lives in Austin, Texas, with her husband, two children, and a rabbit named Bunny, and escapes to Maine as often as possible.
Advertisement