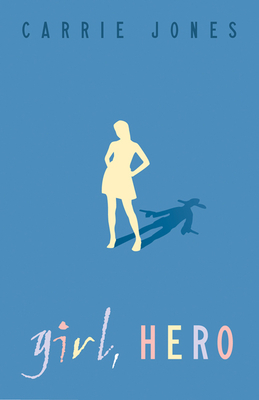 Girl, Hero (Hardcover)
Flux, 9780738710518, 307pp.
Publication Date: August 8, 2008
* Individual store prices may vary.
or
Not Currently Available for Direct Purchase
Description
FROM THE NEW YORK TIMES BESTSELLING AUTHOR OF NEED AND CAPTIVATE After landing a lead role in the high school musical, freshman Liliana Faltin is hoping for some stability and happiness in her life. But her mom's live-in boyfriend has a thing for booze, touching, and telling dark family secrets. And the other people in her world aren't exactly role-model material, either. Her unreliable father cries a lot, wears blue tights, and drives a little beige car. Her backstabbing best friend cares more about being popular than being real. And her older, married sister is showing up with big purple bruises on her face. Then there's Paolo, who's cute and nice and makes Lily want to recite romantic movie lines. To deal, Lily writes letters to John Wayne. Sure, he's a dead movie cowboy, but at least the Duke knew about doing the right thing, about being a hero. Now, Lily just needs to figure out how to be a hero herself. Praise for Tips on Having a Gay (ex) Boyfriend and Love (and other uses for duct tape): "Provocative . . . The author's poetic prose ably captures her heroine's emotional upheavals."--Publishers Weekly ..".honest, earthy, and appealing." --KLIATT "An emotional story that's true at heart." --Kirkus.
About the Author
Carrie Jones (Maine) holds an MFA from Vermont College's prestigious Writing for Children and Young Adults program. She is the New York Times bestselling author of NEED and CAPTIVATE. Along with several column, editorial, sports writing and photography awards from the Maine Press Association, Carrie was recently awarded the Maine Literary Award for TIPS ON HAVING A GAY (EX) BOYFRIEND. She lives with her family and pets in Maine.
Advertisement