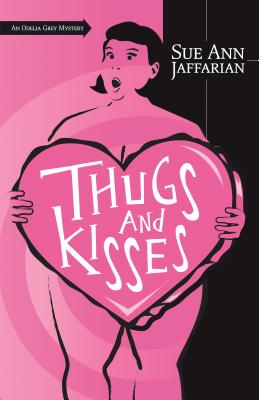 Thugs and Kisses (Paperback)
Midnight Ink, 9780738710891, 336pp.
Publication Date: February 1, 2008
Description
With the class bully murdered at her 30th high school reunion and her boss, the annoying Michael Steele, missing, Odelia doesn't know which hole to poke her big nose into first. This decision is made for her as she's again swept into the action involving contract killers, tangled relationships, and fatal buyer's remorse. Throughout this adventure, Odelia deals with her on-again, off-again relationship with Greg and her attraction to detective Devon Frye.
About the Author
Sue Ann Jaffarian is a full-time paralegal who lives and works in Los Angeles. A member of Mystery Writers of America and Sisters In Crime, Sue Ann is the author of three mystery series--Odelia Grey, Ghost of Granny Apples, and Madison Rose--and also writes general fiction and short stories. She is widely sought after as a motivational and humorous speaker. For the most up-to-date list of all Sue Ann's activities, visit the calendar page at www.sueannjaffarian.com. *** "Sue Ann Jaffarian never fails to make me chuckle with her three mystery series starring paralegal Odelia Grey, ghost Granny Apples, and now Murder in Vein, starring friendly, and not-so-friendly, neighborhood vampires." --Joanne Fluke, New York Times bestselling author of the Hannah Swensen Mysteries
Advertisement