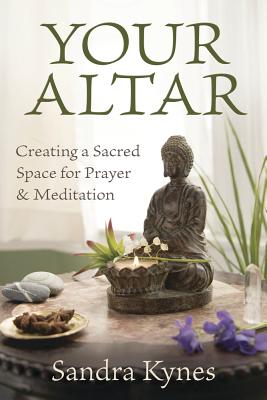 Your Altar
Creating a Sacred Space for Prayer and Meditation
Paperback

* Individual store prices may vary.
Description
A reminder of the Divine, a space for spiritual encounter, or a focal point for meditation-the altar is a powerful tool for people of all faiths. Sandra Kynes demonstrates how to create personal altars and empower these sacred spaces according to your needs. Discover how to harness energies to manifest change, make decisions, receive wisdom, find balance, explore your soul, and grow spiritually. Kynes's unique approach provides nine overall matrices-each one corresponding to the number of objects placed on the altar-and the numerological significance of each. You'll also find suggested meditations and a wealth of helpful information-spanning chakras, colors, days of the week, elements, gemstones, gods/goddesses, runes, and more-for choosing appropriate symbols and objects that reflect your needs.
Llewellyn Publications, 9780738711058, 197pp.
Publication Date: December 8, 2007
About the Author
Sandra Kynes (Mid-coast Maine) is a member of the Order of Bards, Ovates & Druids and the author of seventeen books, including Star Magic, Llewellyn's Complete Book of Correspondences, Mixing Essential Oils for Magic, and Sea Magic. Additionally, her work has been featured in Utne Reader, The Portal, and Circle Magazine. Sandra's writing also appears regularly in Llewellyn's popular almanacs and datebooks.