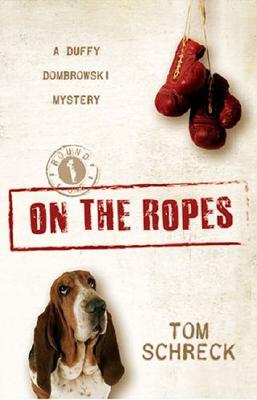 On the Ropes (Paperback)
Round One
Midnight Ink, 9780738711140, 326pp.
Publication Date: September 1, 2007
* Individual store prices may vary.
Description
Duffy Dombrowski is not your average social worker. When he's not counseling sex addicts and drug users in a town outside of New York City, you can find him crooning Elvis tunes, getting "Schlitzed" with his quirky friends, or fighting ex-Olympians in the boxing ring. Our less-than-perfect hero occasionally uses his mean left hook on pimps and other lowlifes, too. But at least he cares about his clients.
When Walanda, a schizophrenic, crack-addicted prostitute, is murdered, Duffy pledges to take care of her basset hound "Allah King" and find her missing stepdaughter, Shony. He's horrified to discover the teenager is ensnared in a web porn ring–a vile enterprise that enslaves crack-addicted women and their children.
On the verge of losing his job–and his life–Duffy also gets mixed up with a creepy doctor with ties to Pakistani extremists. Still, nothing will stop this conflicted Robin Hood from trying to save Shony and foil a terrorist plot.
About the Author
Tom Schreck's novels are based on his experience as a former director of an inner city drug clinic and a professional boxing judge. Officiating fights at Madison Square Garden and elsewhere, he appears on HBO, Showtime, and ESPN. Schreck also writes a boxing column for Fightnews.com and has contributed to The Business Review, Professional Counselor, and Catfancy. He lives in New York.
or
Not Currently Available for Direct Purchase