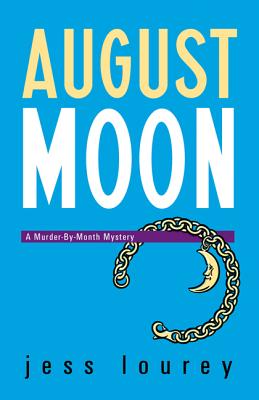 August Moon (Paperback)
Midnight Ink, 9780738713250, 253pp.
Publication Date: June 1, 2008
Description
Maybe it's time for me to leave this crazy town, hightail it back to Minneapolis, and become a cat-collecting, fist-shaking, asexual English professor...
Furious after being stood up by local hottie Johnny Leeson, Mira decides to abandon Battle Lake, Minnesota, where the women are churchgoers, the men like to hunt, and the body count is above average. But when a cheerleader bites the dust, Mira loiters long enough to snoop.
Mira is highly suspicious of the New Millennium Bible Camp, a disturbing place with a Stepford Wives meets Hee Haw vibe. Before ditching Battle Lake, Mira is hell-bent on confronting her own demons and catching a killer.
About the Author
Jessica (Jess) Lourey is best known for her critically-acclaimed Murder-by-Month mysteries, which have earned multiple starred reviews from Library Journal and Booklist, the latter calling her writing "a splendid mix of humor and suspense." A tenured professor of creative writing and sociology, Jess lives in Minneapolis with her family. Salem's Cipher, the first book in her thrilling Witch Hunt series, hits stores September 2016. You can find out more at www.JessicaLourey.com.
Advertisement