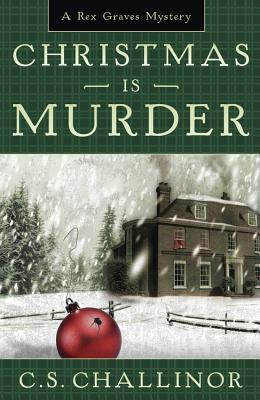 Christmas Is Murder (Paperback)
Midnight Ink, 9780738713595, 203pp.
Publication Date: September 8, 2008
Description
Christmas is murder… when you're stranded with a killer
Not even a blizzard can keep Rex Graves away from Swanmere Manor, a secluded Victorian hotel in the English countryside owned by the eccentric Dahlia Smithings. But instead of Christmas cheer, the Scottish barrister finds a dead guest. Was it a stroke that killed old Mr. Lawdry? Or an almond tart laced with poison? 
When more guests die, all hopes for a jolly holiday are dashed. Snowbound and terrified, no one can escape the cold-blooded killer. Rex takes it upon himself to unravel the mystery. A biography of President George W. Bush found charred in the fireplace might offer a few clues. Could the killer be the sherry-swilling handyman? The gay antiques dealer with the biting wit? The quarreling newlyweds? Surely it's not Helen D'Arcy, the lovely lass Rex seems to be falling for...
About the Author
C.S. Challinor (Florida) was educated in England and Scotland, and has traveled extensively.  Her short stories have been published in women's magazines in the United States and the United Kingdom.
Advertisement