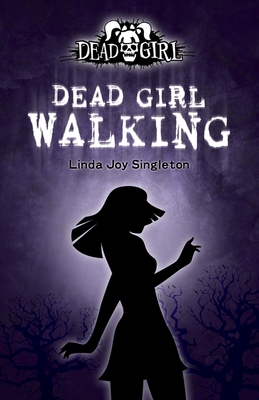 Dead Girl Walking (Paperback)
Flux, 9780738714059, 308pp.
Publication Date: September 8, 2008
* Individual store prices may vary.
Description
I am so dead... Now, was I supposed to go left or right at the Light? Seventeen-year-old Amber Borden has a lousy sense of direction--so lousy that she takes a wrong turn when returning from her near-death experience. She ends up in the body of the most popular girl in school, who has just tried to commit suicide.Can a girl who can't even navigate the halls of Halsey High discover the secrets of her new identity and find her way back to her own life? From the author of THE SEER Series.
About the Author
With plots involving twins, cheerleaders, ghosts, psychics and clones, Linda Joy Singleton has published over 25 midgrade and YA books. When she's not writing, she enjoys life in the country with a barnyard of animals including horses, cats, dogs and pigs. She especially loves to hear from readers and speaking at schools and libraries. She collects vintage series books like Nancy Drew, Trixie Belden and Judy Bolton. When Linda is asked why she'd rather write for kids than adults, she says, "I love seeing the world through the heart of a child, where magic is real and every day begins a new adventure. I hope to inspire them to reach for their dreams. Writing for kids is a gift, a responsibility, and an honor."