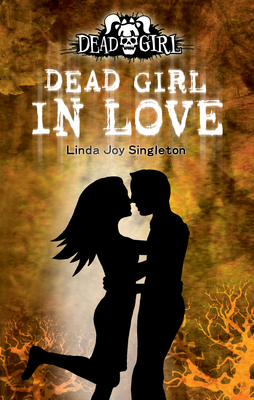 Dead Girl in Love (Paperback)
Flux, 9780738714073, 283pp.
Publication Date: August 8, 2009
* Individual store prices may vary.
Description
Oh, wow--I'm my own best friend. Or at least, I'm in her body Okay, this assignment will be quick and easy. Thanks, Grammy See, my dead grandmother keeps finding people who have big problems and then I have the freaky experience of stepping into their life--and their body --to provide help. This time, I'm in the body of my BFF, Alyce. Since Alyce and I know everything about each other, I won't have to do a lot of detective work, which is a definite plus. But, as Alyce, I've got some really pressing questions to answer--starting with, What am I doing in this coffin? From the author of THE SEERseries.
About the Author
With plots involving twins, cheerleaders, ghosts, psychics and clones, Linda Joy Singleton has published over 25 midgrade and YA books. When she's not writing, she enjoys life in the country with a barnyard of animals including horses, cats, dogs and pigs. She especially loves to hear from readers and speaking at schools and libraries. She collects vintage series books like Nancy Drew, Trixie Belden and Judy Bolton. When Linda is asked why she'd rather write for kids than adults, she says, "I love seeing the world through the heart of a child, where magic is real and every day begins a new adventure. I hope to inspire them to reach for their dreams. Writing for kids is a gift, a responsibility, and an honor."
or
Not Currently Available for Direct Purchase