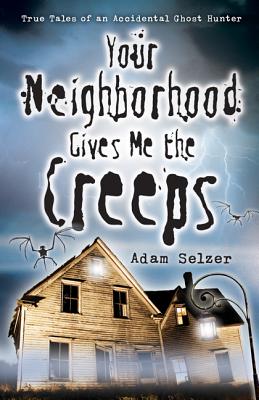 Your Neighborhood Gives Me the Creeps (Paperback)
True Tales of an Accidental Ghost Hunter
Llewellyn Publications, 9780738715575, 266pp.
Publication Date: September 8, 2009
* Individual store prices may vary.
or
Not Currently Available for Direct Purchase
Description
Do ghosts really exist, or is "ghostly phenomena" just strange stuff that gets blamed on dead people? Giving you the real story, professional ghostbuster and skeptic Adam Selzer of Weird Chicago Tours delves into a mysterious death at a former funeral parlor, nightly ghost sightings at Hull House, and more. Proving that not all ghost hunters are kooks (some are just geeks gone wild), Selzer showcases true spooky tales worldwide, a history of hauntings, the art of ghost hunting, and cool evidence of paranormal phenomena and the supernatural. These ghost stories will make you want to investigate that cemetery down the road to see if it's haunted--or just dark and creepy.
About the Author
Adam Selzer is the author of more than a dozen books, including several novels and the acclaimed Smart Aleck's Guide to American History. While doing research for stories to tell on the ghost tours that he's run in Chicago for nearly a decade, he developed a knack for discovering new clues to old mysteries. With his trademark smart-alecky humor, he's applied himself to wading through mountains of death certificates, poring through reels and reels of newspaper archives, and, occasionally, sticking his head right into crumbling old tombs. He lives with his wife in a small Chicago apartment where the cats have them outnumbered and know it. Visit him online at Adamselzer.com.
Advertisement