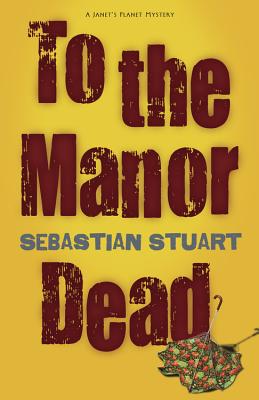 To the Manor Dead (Paperback)
Midnight Ink, 9780738722931, 230pp.
Publication Date: October 1, 2010
* Individual store prices may vary.
or
Not Currently Available for Direct Purchase
Description
After a messy divorce and fifteen years of listening to sob stories, former New York City psychotherapist Janet Petrocelli is burnt out. Leaving behind life as a stressed shrink, Janet has opened a used-stuff shop in the quirky Hudson River Valley town of Sawyersville.
Unfortunately, Janet is a magnet for nut jobs. In this case, it's the Livingstons, an aristocratic family gone to seed in a disturbingly seedy way. Daphne, the clan's not-so-grande dame, offers her prized heirlooms to Janet for a hasty sale, but the deal ends abruptly when she turns up dead. Soon, Janet gets pulled into a tangled web of lust, insanity, avarice, and murder. Did a greedy developer kill off the biggest obstacle to his high-rise condo development? Or was it a family affair of the vengeful—and very twisted—variety?
Despite her resolve to steer clear of the murky depths of degeneracy and deceit, Janet becomes obsessed with finding justice for the dead . . . if the killer doesn't find her first.
Praise: "Sebastian Stuart is a knowing, witty, and tough writer."—Robert B. Parker, bestselling author of The Professional
About the Author
Sebastian Stuart (Cambridge, MA) has been a full-time writer for more than twenty years. He is the author of plays, screenplays, political satire, and critically acclaimed novels, and was the credited ghostwriter of the novel Charm! (Hyperion), which spent five weeks on the New York Times bestseller list.
Advertisement