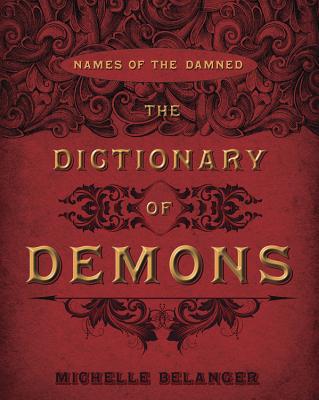 The Dictionary of Demons (Paperback)
Names of the Damned
Llewellyn Publications, 9780738723068, 362pp.
Publication Date: October 8, 2010
* Individual store prices may vary.
Description
The Dictionary of Demons starts with a simple premise: names have power. In medieval and Renaissance Europe, it was believed that speaking a demon's true name could summon it, compel it, and bind it.
Occult scholar Michelle Belanger has compiled the most complete compendium of demonic names available anywhere, using both notorious and obscure sources from the Western grimoiric tradition. Presented alphabetically from Aariel to Zynextyur, more than 1,500 demons are introduced, explored, and cross-referenced by theme and elemental or planetary correspondence. This meticulously researched reference work features fascinating short articles on demonology and a wealth of woodcuts, etchings, and paintings depicting demons through the ages.
About the Author
A star on television's Paranormal State, Michelle Belanger wears many creative hats. Other media appearances include the History Channel's Vampire Secrets, Monsterquest, CNN Headline News, HBO's True Bloodlines, Fox, MTV.com, Marvel's AR Morbius #1, and most recently, Monsters and Mysteries in America. The author of over two dozen books on supernatural topics, her Dictionary of Demons is in its sixth printing and has served as a resource for multiple shows, university courses, and books. A talented singer-songwriter, she has performed on CDs with Nox Arcana, URN, and Xyla. More information can be found at www.michellebelanger.com.