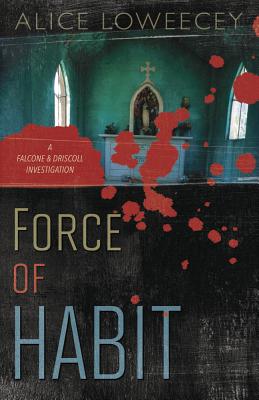 Force of Habit (Paperback)
Midnight Ink, 9780738723228, 301pp.
Publication Date: February 8, 2011
Description
Giulia Falcone is convinced she's going to Hell. First, because she left the convent. Second, her new job with a private investigator has her sneaking around and lying. Adjusting to life in the outside world isn't easy. Makeup, dating, and sex are all new to her. And despite a crush on her boss Frank Driscoll--a foul-mouthed, soft-hearted ex-cop--Giulia is sure he'd never fall for an ex-nun.
Her first case involves drop-dead handsome Blake Parker, a man with immense wealth and an ego to match. He and his fiancee are getting disturbing "gifts" with messages based on biblical verses. When Giulia is drawn into the stalker's twisted game, salacious photos of her appear, threatening her job and her friendship with Frank. No one imagines--least of all naive Giulia--the danger ahead, when following the clues turns into a fight for her life.
Book one in the dangerously habit-forming Falcone & Driscoll Investigation series
Praise:
"A spirited debut...her fresh take on crime fighting is a delight."--Publishers Weekly

"Loweecey will have a wonderful opportunity in future books in this series to further develop these characters... fall] in love with what is sure to be a hit series."--Suspense Magazine


About the Author
Alice Loweecey is a former nun who went from the convent to playing hookers on stage to accepting her husband's marriage proposal on the second date. A regular contributor to BuddyHollywood.com, she is a member of Mystery Writers of America and Sisters in Crime. She is the author of Force of Habit and Back in the Habit. The author lives with her family in Amherst, N.Y. Visit her online at: AliceLoweecey.com.
Advertisement