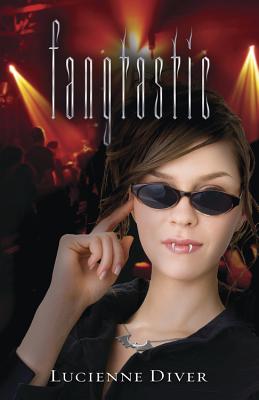 Fangtastic
Paperback

* Individual store prices may vary.
Other Editions of This Title:
Paperback (6/5/2017)
Paperback (6/19/2017)
Paperback (7/17/2017)
Description
Can you work for the Feds and still be fabulous? When "undercover" involves infiltrating a lair of nightclub poser vamps killing people in Florida (like, real murderers ), the only way to blend in is to stand out. The job certainly has its upside: five-alarm hotties, wicked fashion tips from the steampunk crowd, and partnering with my BFF Marcy and my gorgeous, genius boyfriend Bobby. And it helps to have a team behind me when facing my deadliest mission yet, where we might not actually be the scariest things to go bump in the night.
Perks of this assignment: I get to spend a lot of time in clubs and my undercover outfit is smoking hot, with no VPL (visible panty lines for those playing along at home).
Downside of this assignment: I have to offer Bobby to the killers as bait
PRAISE for Fangtastic, by Lucienne Diver:
"Gina never fails to please, as she strides down the runway of afterlife with just the right mix of humor, make-up advice, youthful lust that never crosses the line, and a kung-fu style all her own. Fangtastic] doesn't miss a beat."--KIRKUS REVIEWS
"Gina has a biting, sarcastic voice that makes the Vamped books quick and entertaining reads."--VOYA
"Diver spins an action-packed story that is filled with humor. Gina is a sassy heroine who tackles issues and challenges with proper vampire style."--SCHOOL LIBARY JOURNAL
"A welcome lighthearted departure from gloomy vampire romance."--BOOKLIST

Flux, 9780738730394, 230pp.
Publication Date: January 8, 2012
About the Author
Lucienne Diver is the author of the popular Vamped series for young adults. Her short stories have been published in anthologies by Baen Books, and she contributed an essay to the Dear Bully: 70 Authors Tell Their Stories anthology from HarperTeen. Diver lives near Tampa, Florida, where she works as a literary agent.
or
Not Currently Available for Direct Purchase