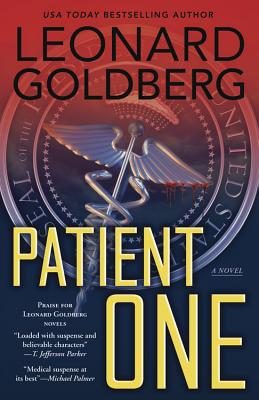 Patient One (Ballineau/Ross Medical Thriller #1) (Paperback)
Midnight Ink, 9780738730462, 370pp.
Publication Date: May 8, 2012
* Individual store prices may vary.
Description
Leonard Goldberg, bestselling master of medical suspense, plunges into the nightmare scenario of terrorism in the ER
After poisoning a state dinner in Los Angeles, Chechen terrorists have infiltrated a prestigious medical center and taken several world dignitaries hostage, including the President of the United States. Undetected by the terrorists, David Ballineau--emergency room doctor and former Special Forces operative--keeps the patients alive with help from dauntless nurse Carolyn Ross. As the Vice President and top security officials plan a response in the Situation Room, the terrorists threaten to methodically kill the hostages until their demands are met. When hidden allegiances and political maneuvering undermine the rescue operation, it's up to Ballineau and Ross to stop the terrorists before their violent actions create worldwide chaos.
About the Author
Leonard Goldberg is the USA Today bestselling author of the Joanna Blalock Medical Thrillers. His critically acclaimed novels have sold more than one million copies worldwide. Goldberg is a consulting physician affiliated with the UCLA Medical Center, where he holds an appointment as clinical professor of medicine. A long-time California resident, he currently divides his time between Los Angeles and an island off the coast of South Carolina. For more information, visit LeonardGoldberg.com.