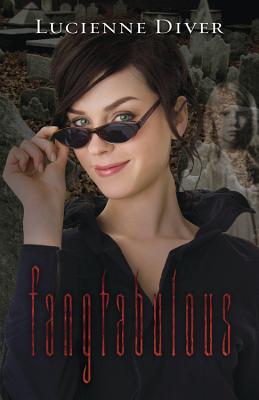 Fangtabulous (Paperback)
Flux, 9780738731506, 276pp.
Publication Date: January 8, 2013
* Individual store prices may vary.
Description
With the Ghouligans in town, we can't stay in Salem.
But with a supernatural strangler running loose, we can't leave.
After figuring out that the Feds like to perform mad experiments on vamps for fun and profit, I decided it was time for me--Gina Covello, fashionista of the fanged--and my minions to ditch our government spy jobs. Unfortunately, that made us public enemies number one through six.
Being on the run is no picnic, and who knew our perfect hiding place would be crawling with ghosts? A nasty spirit from ye old witch trial days--maybe the infamous Sheriff Corwin--is on a killing spree. And with a producer from the ghost hunting reality show Ghouligans ready to blow our vamp cover, Salem isn't helping us blend in. But the supernatural strangler needs to be stopped. Sure, I rose from the dead, but this evil ghost's victims won't be as lucky . . . or as fangtabulous as me.
About the Author
Lucienne Diver is the author of the popular Vamped series for young adults. Her short stories have been published in anthologies by Baen Books, and she contributed an essay to the Dear Bully: 70 Authors Tell Their Stories anthology from HarperTeen. Diver lives near Tampa, Florida, where she works as a literary agent.
or
Not Currently Available for Direct Purchase