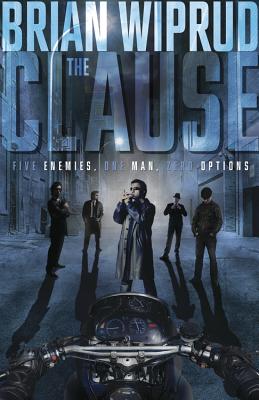 The Clause
Paperback

* Individual store prices may vary.
Description
Facing international gangsters in deadly shootouts and high-speed chases, Gill Underwood's fate rests on his mastery of The Art of War...and on his thirst for vengeance.
Gill Underwood and his jewel-heisting partner Trudy Elwell have been set up, and Trudy has paid the ultimate price. Now Underwood, a former naval intelligence officer, is holding $150 million worth of hot sparks, running from ruthless gangs of Serbians, Chinese, Israelis, and Cubans--and the Feds are closing in. With speed, technology, brains, and brawn, Underwood must turn the tables in a heart-pounding game of cat and mouse that leads to the most deadly enemy of all.
Praise:
One of Jon Jordan's (Crimespree) most memorable books of 2012
Abundant action, comic confrontations, and clever deceits make for a fun-filled read. The final twist is not to be missed.--Library Journal(starred review)
The fast-paced action builds to a devilishly complex solution.--Publishers Weekly
Wiprud excels at creating a sense of place; readers will feel like they're right there with Gill on New Jersey's Gold Coast and throughout the Big Apple and beyond.--RT Book Reviews
Wickedly clever and meticulously engaging crime fiction by a master of the genre.--Fresh Fiction
The Clause will appeal to readers who look for Bourne Identity style thrillers. The book is carefully plotted, slowly revealing the schemes and the identity of the anti-hero Gill, who is not what he seems to be, while at the same time keeping him breathlessly on the run from three flavors of bad guy and the law.--Night Owl Reviews
Midnight Ink, 9780738734163, 303pp.
Publication Date: October 8, 2012
About the Author
Brian Wiprud attended NYU Film School and has been featured in the New York Times for his engineering expertise of New York City's underground tunnels. He is the author of several mystery books, including Pipsqueak (Random House), winner of Left Coast Crime's Lefty Award. His novel Crooked (Random House) was a finalist for the Shamus Award and Barry Award in the category of best paperback original. Wiprud resides in New York. For more information, go to Wiprud.com.
or
Not Currently Available for Direct Purchase