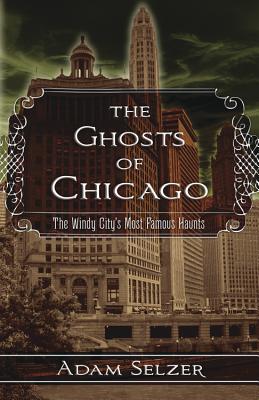 The Ghosts of Chicago (Paperback)
The Windy City's Most Famous Haunts
Llewellyn Publications, 9780738736112, 339pp.
Publication Date: September 8, 2013
* Individual store prices may vary.
Description
Behind the crumbling walls, under the ancient bricks and the nearly forgotten streetcar tracks, the ghosts of Chicago live on.
From Resurrection Mary and Al Capone to the Murder Castle of H. H. Holmes and the funeral train of Abraham Lincoln, the spine-tingling sights and sounds of Chicago's yesteryear are still with us . . . and so are its ghosts.
Seeking to find out what we really know about the ghastly past of this famously haunted metropolis, professional ghost hunter and historian Adam Selzer pieces together the truth behind Chicago's ghosts, and brings to light dozens of never-before-told firsthand accounts. Take a historical tour of the famous and not-so-famous haunts around town, from the Alley of Death and Mutilation to Satan's Mile and beyond. Sometimes the real story is far different from the urban legend--and most of the time it's even gorier.
About the Author
Adam Selzer is the author of more than a dozen books, including several novels and the acclaimed Smart Aleck's Guide to American History. While doing research for stories to tell on the ghost tours that he's run in Chicago for nearly a decade, he developed a knack for discovering new clues to old mysteries. With his trademark smart-alecky humor, he's applied himself to wading through mountains of death certificates, poring through reels and reels of newspaper archives, and, occasionally, sticking his head right into crumbling old tombs. He lives with his wife in a small Chicago apartment where the cats have them outnumbered and know it. Visit him online at Adamselzer.com.
or
Not Currently Available for Direct Purchase