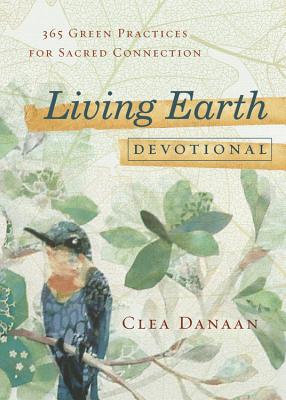 Living Earth Devotional: 365 Green Practices for Sacred Connection (Paperback)
365 Green Practices for Sacred Connection
Llewellyn Publications, 9780738736587, 444pp.
Publication Date: September 8, 2013
Description
Tune in to nature, care for the sacred earth, and grow spiritually with 365 eco-friendly activities for deepening your connection with nature.
Living Earth Devotional offers practical, soul-centered tasks, including meditations, craft projects, gardening and outdoor activities, journaling prompts, and more. Following the Wheel of the Year, this day-by-day guide will help you tune in to the energies of the changing seasons and build a greater appreciation for the earth's beauty, power, and wisdom. Reduce your carbon footprint, recharge your creativity and intuition, and cultivate a connection with the world that inspires spiritual growth and personal transformation.
Praise:
"Like water dripping on a stone, this lovely devotional takes a gentle, powerful, methodical approach to personal healing and spiritual alignment with Mother Earth."
—Tess Whitehurst, author of Magical Housekeeping and The Good Energy Book
About the Author
Clea Danaan (Colorado) has been gardening organically for over twenty years. Her articles on ecology and spirituality have appeared in SageWoman, Witches & Pagans, GreenSpirit, and Organic Family magazines. She is the author of Sacred Land, Voices of the Earth, Living Earth Devotional, and The Way of the Hen. Her background in Reiki, expressive arts therapies, outdoor education, and somatic psychology inform her integrated and ecumenical writings. Visit her online at http: //www.CleaDanaan.com.
Advertisement