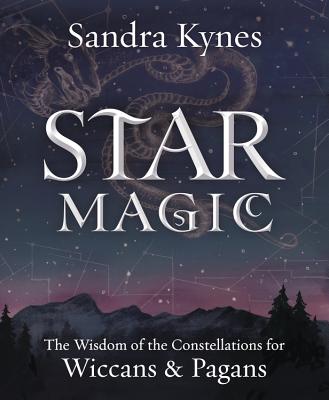 Star Magic
The Wisdom of the Constellations for Pagans & Wiccans
Paperback

* Individual store prices may vary.
Description
Unleash the Magical Power of the Cosmic Wheel of the Year
Tap into the energy of the stars for divination, ritual, magic, and psychic work. Join author Sandra Kynes on an exploration of the night sky, looking beyond the moon to using the energy of the constellations in magic in ways meaningful to twenty-first-century Pagans and Wiccans. Explore the history associated with each constellation and notable stars, as well as ways to engage them, with help from seventy illustrations and a variety of star maps.
Organized around the Wheel of the Year, Star Magic lets you easily navigate chapters corresponding to both your current season and hemisphere. Discover the constellations of each season, from Virgo in spring to Aquarius in autumn, and dozens more. Use chakras, dream work, and astral travel to align with the stars and harness their power. With this comprehensive book's simple and straightforward methods, you'll reach a new level of magic and wonderment that is out of this world.
Llewellyn Publications, 9780738741697, 336pp.
Publication Date: February 8, 2015
About the Author
Sandra Kynes (Mid-coast Maine) is a member of the Order of Bards, Ovates & Druids and the author of seventeen books, including Star Magic, Llewellyn's Complete Book of Correspondences, Mixing Essential Oils for Magic, and Sea Magic. Additionally, her work has been featured in Utne Reader, The Portal, and Circle Magazine. Sandra's writing also appears regularly in Llewellyn's popular almanacs and datebooks.