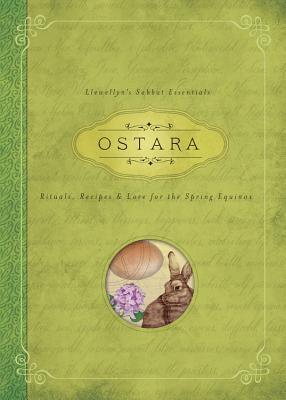 Ostara (Paperback)
Rituals, Recipes & Lore for the Spring Equinox (Llewellyn's Sabbat Essentials #1)
Llewellyn Publications, 9780738741819, 240pp.
Publication Date: January 8, 2015
* Individual store prices may vary.
Description
Celebrate the season of returning sunlight and the bursting forth of the birds, bees, and trees
Ostara--also known as the Spring Equinox--is a time of renewal, a time to plant seeds as the earth once again comes to life. This guide to the history and modern celebrations of Ostara shows you how to perform rituals and work magic to renew your power and passion for living and growing.
Rituals
Recipes
Lore
Spells
Divination
Crafts
Correspondences
Invocations
Prayers
Meditations
Llewellyn's Sabbat Essentials explore the old and new ways of celebrating the seasonal rites that are the cornerstones of the witch's year.
About the Author
Llewellyn Publications has grown and expanded into new areas of personal growth and transformation since it began as the Portland School of Astrology in 1901. Along with the strong line of astrology books the company was founded upon, Llewellyn publishes books on everything from alternative health and healing, Wicca and Paganism, to metaphysics and the paranormal-and since 1994 has published a growing list of Spanish-language titles. Llewellyn has long been know as one of America's leading publishers of New Age books, producing a wide variety of valuable tools for transformation of the mind, body and spirit. Reach for the Moon-and discover that self-help and spiritual growth is what Llewellyn is all about.Kerri Connor (Chicagoland, IL) is the High Priestess of The Gathering Grove, and has been practicing her craft for twenty-five years. She is the author of four books of magic, and her writing has appeared in The Blessed Bee, Sage Woman, PanGaia, and New Witch. She runs The Pagan Review, a website that provides reviews of Pagan products. She also recently started Nurturing Necessities, a non-profit charitable organization.