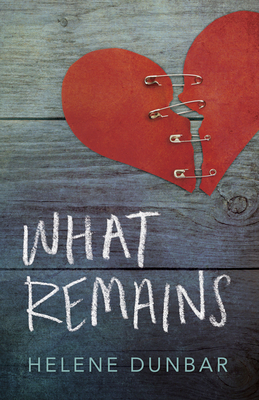 What Remains (Paperback)
Flux, 9780738744308, 264pp.
Publication Date: May 8, 2015
* Individual store prices may vary.
or
Not Currently Available for Direct Purchase
Description
In less than a second . . . . . . two of the things Cal Ryan cares most about--a promising baseball career and Lizzie, one of his best friends--are gone forever. In the hours that follow . . . . . . Cal's damaged heart is replaced. But his life will never be the same. Everyone expects him to pick up the pieces and move on. But Lizzie is gone, and all that remains for Cal is an overwhelming sense that her death was his fault. And a voice in his head that just . . . won't . . . stop. Cal thought he and his friends could overcome any obstacle. But grief might be the one exception. And that might take a lifetime to accept . . .
About the Author
Helene Dunbar (Nashville, TN) usually writes features about fiddles and accordions, but she's also written about court cases, theater, and Native American Indian tribes. She's lived in two countries, six states, and currently lives with her husband, two cats, and the world's friendliest golden retriever.
Advertisement