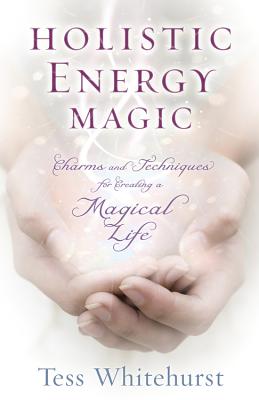 Holistic Energy Magic (Paperback)
Charms & Techniques for Creating a Magical Life
Llewellyn Publications, 9780738745374, 288pp.
Publication Date: May 8, 2015
* Individual store prices may vary.
Description
You are a magical being Access your natural abilities to create positive change and manifest success in every area of your life. Interweaving both ancient and modern spiritual techniques in a uniquely accessible way, this book will help you transform your personal challenges into beautiful opportunities for growth, expansion, and new understanding.
Holistic Energy Magic provides instructions for tool-free magic and important insights into the foundations of personal power: intention, visualization, symbolic action, grateful expectation, and alignment with All That Is. In this exceptionally empowering book, you'll learn how to:
Cultivate and deepen your relationship with the five elements
Develop your invisible magical toolbox
Create an energetic palette of color, light, crystals, flowers, and sounds
Develop working relationships with angels, ancestors, animals, and other allies
Interpret symbols and dreams for a deeper alignment with All That Is
Complete with a spellbook of charms and invocations for protection, serenity, love, and prosperity, this book shares the precious secrets of attuning your life to the frequency of your truest and most authentic desires.
About the Author
Tess Whitehurst (Boulder, CO) teaches magical and intuitive arts in live workshops and via her online community and learning hub, the Good Vibe Tribe Online School of Magical Arts. An award-winning author, she's written eight books, which have been translated into eighteen languages. She has appeared on the Bravo TV show Flipping Out as well as morning shows on both Fox and NBC, and her writing has been featured in Writer's Digest, Spirit and Destiny (in the UK), and online at elephantjournal.com.