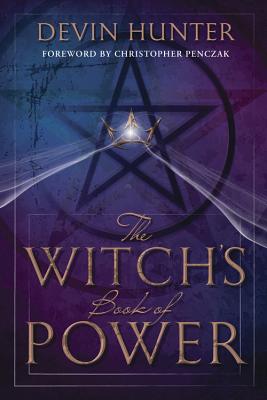 The Witch's Book of Power (Paperback)
Llewellyn Publications, 9780738748191, 360pp.
Publication Date: July 1, 2016
* Individual store prices may vary.
Description
"Devin Hunter's new book digs deeply into the roots of what makes a witch powerful. He doesn't gloss over the soul-searching work with simple spell "bandaids." Instead, he offers readings and exercises that empower the witch in mind, body, and soul."--Courtney Weber, author of Brigid: History, Mystery, and Magick of the Celtic Goddess
Ignite the Holy Fire Within: Become the Witch You Were Meant to Be
Witchcraft isn't always about the search for enlightenment; sometimes it's about power and the path to obtaining it. The Witch's Book of Power shares the secrets to unlocking the Witch Power within you, offering specific techniques for working with personal, cosmic, and ally energies to realize your full magical potential.
Professional witch and psychic Devin Hunter has helped thousands of people discover their power and gain influence, and in this book he skillfully explores the concepts behind creating magic that can change your life. The Witch's Book of Power is the perfect resource for witches who intuitively feel that more power is available but seems to be just beyond reach.
Praise:
"You may or may not choose to follow the path that he has laid out exactly, but I'll wager that you will find something that you want to borrow into your practices. True Witches use what works and you'll find much in this book that yields results."--Ivo Dominguez, Jr., author of Spirit Speak
"The Witch's Book of Power is a missing link in modern witchcraft training. Readers will find just what they need to ignite the spark of power that all witches need for an effective practice."--David Salisbury, author of The Deep Heart of Witchcraft
"Devin Hunter is this generation's Headmaster of Witchcraft."--Jacki Smith, author of Coventry Magic
About the Author
Devin Hunter (Antioch, CA) holds third-degree initiations in both the Northern Star Tradition of Wicca as well as the Dianic Tradition of Witchcraft (the Cult of Diana) and is the founder of his own tradition, Sacred Fires. His podcast, The Modern Witch, has helped thousands of people from all over the world discover and develop their magical abilities. Devin is currently teaching with the Black Rose School of Witchcraft and is the reigning Master of Ceremonies at the New Orleans Witches' Ball.