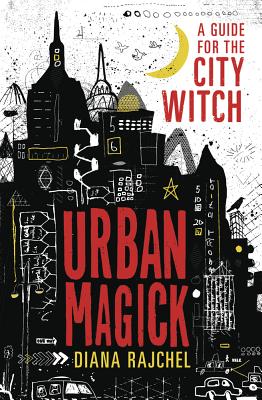 Urban Magick (Paperback)
A Guide for the City Witch
Llewellyn Publications, 9780738752747, 312pp.
Publication Date: March 8, 2020
* Individual store prices may vary.
Description
Uncover the Magick Hidden Between the Sidewalk Cracks
Engage with the urban landscape around you and harness its boundless possibilities for a thriving magickal practice. Urban Magick shows you how to connect with your city's diverse spiritual ecosystem and channel the powerful energy running through it.
Diana Rajchel invites you on an in-depth exploration of what it means to work with urban energies, providing a variety of spells for city life, techniques for working with spirits and elements, and exercises for boosting your creativity and energy. You'll also learn the purpose behind both ancient and modern cities, how architecture and population affect your magick, and how nature figures into city life. This remarkable book is your guide to not only the energetic and sacred pathways within your city, but also to your full magickal potential.
About the Author
Diana Rajchel began her career planning to serve as clergy and write about all subjects spiritual. It did not occur to her or anyone else to say with what agency she might assume priesthood. The result of this oversight in intention setting is that she is now an itinerant city priestess, well-practiced witch, and somewhat unintentional subversive. Her background includes Wicca, folk witchcraft, conjure, and a whole lot of experience organizing people that don't like knowing that they're organized. Diana splits her time between San Francisco, California, where she co-owns Golden Apple Metaphysical, and southwestern Michigan, where she runs Earth and Sun spiritual coaching with her partner. In between her wanderings she teaches as part of the Magick 101 series for Wicked Grounds Annex in San Francisco, and teaches and reads tarot at Elements Kalamazoo in Michigan. Diana has 25 years' experience as a professional tarot reader and western herbalist and has 29 years' experience as a professional writer. She is also the pet DragonCat to a very ladylike boxer named Nora.