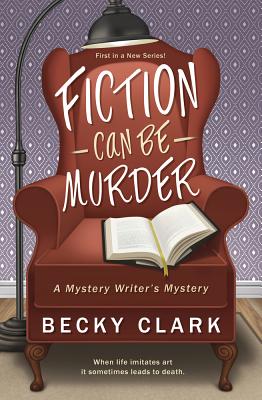 Fiction Can Be Murder (Paperback)
Midnight Ink, 9780738753324, 312pp.
Publication Date: April 8, 2018
Description
Mystery author Charlemagne "Charlee" Russo thought the twisty plots and peculiar murders in her books were only the products of her imagination. That is, until her agent is found dead exactly as described in her new, unpublished manuscript. Suspicion swirls around her and her critique group, making her confidence drop as severely and unexpectedly as her royalty payments.
The police care more about Charlee's feeble alibi and financial problems than they do her panicky claims of innocence. To clear her name and revive her career, she must figure out which of her friends is a murderer. Easier said than done, even for an author who's skilled at creating tidy endings for her mysteries. And as her sleuthing grows dangerous, her imagination starts working overtime. Is she being targeted, too?
Praise:
"Becky Clark wields a witty pen, writing about an author who is plunged into her own mystery." --Marty Wingate, author of the Potting Shed and Birds of a Feather series
"Becky Clark is a hilarious new talent in mystery fiction. With a mixture of humor and plot, FICTION CAN BE MURDER pulls back the curtain on the creative writing process and exposes the homicidal thoughts that take place while writing a book." --Diane Vallere, national bestselling author of the Costume Shop mysteries
"In FICTION CAN BE MURDER, Becky Clark gives us a fun and funny peek into the writers' life. Although in the case of her protagonist, the smart, likeable, and feisty Charlee Russo, that life includes the real murder of her agent. This clever mystery, first in a new series, is perfect for book lovers."
--Vicki Delany, national bestselling author of the Sherlock Holmes Bookshop mysteries
About the Author
A highly functioning chocoholic, Becky Clark (Denver, CO) is the seventh of eight kids, which explains both her insatiable need for attention and her atrocious table manners. She likes to read funny books so it felt natural to write them, too. She published her first novel in 2001, and is a sought-after speaker. Visit her online at www.BeckyClarkBooks.com.
Advertisement