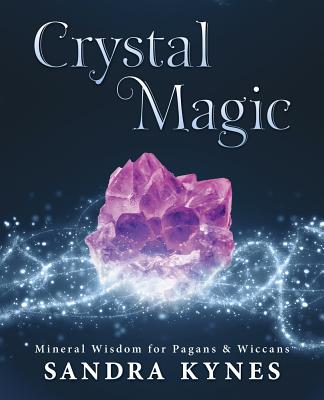 Crystal Magic
Mineral Wisdom for Pagans & Wiccans
Paperback

* Individual store prices may vary.
Description
Strengthen your connection with the natural world and learn how to incorporate the power of crystals into your magical practice with this comprehensive guide. Crystal Magic features everything you need to effectively work with crystals, from the history, science, and magical workings of the mineral kingdom to an encyclopedic list of more than one hundred varieties of stones. Explore numerous ways to grow your knowledge and skills, including details on buying and preparing stones, how to spot fakes, and even a new and powerful form of crystal grid.
Llewellyn Publications, 9780738753416, 312pp.
Publication Date: November 8, 2017
About the Author
Sandra Kynes (Mid-coast Maine) is a member of the Order of Bards, Ovates & Druids and the author of seventeen books, including Star Magic, Llewellyn's Complete Book of Correspondences, Mixing Essential Oils for Magic, and Sea Magic. Additionally, her work has been featured in Utne Reader, The Portal, and Circle Magazine. Sandra's writing also appears regularly in Llewellyn's popular almanacs and datebooks.